Plot In Latsia Nicosia Cyprus
Publish: 08 Sep 21, views: 7
Price: €164.000
| | |
| --- | --- |
| Size (m²) | 617 sqm |
| Listing ID: | P-108580 |
| Price | €164.000 |
Information from owner
This asset is a plot in the Agios Georgios area of Latsia. It is located  east of the Nicosia - Limassol motorway, southwest of the Latsia police station and southeast of GSP stadium.The asset totals 617sqm, has a rectangular shape with a frontage on a road of 24m.The surround  area comprises of residential developments and enjoys easy accessibility  to the motorway and to Nicosia superstores such Mall of Cyprus  IKEA, near the  Nicosia general Hospital and the city centre.Kα6 building zone with 90% building density, 60% coverage, 2 floors and a maximum height of 10m.The plot may be subject to VAT.
Οικόπεδο στην περιοχή Άγιος Γεώργιος Λατσιών. Βρίσκεται ανατολικά του αυτοκινητόδρομου Λευκωσίας - Λεμεσού, νοτιοδυτικά του αστυνομικού τμήματος Λατσιών και νοτιοανατολικά του σταδίου ΣΓΠ.
Εχει εμβαδοόν 617τμ, με πρόσοψη σε δρόμο 24μ.
Η γύρω περιοχή περιλαμβάνει κυρίως νεόδμητες κατοικίες και οικόπεδα προς ανοικοδόμηση. ΕΧΕΙ εύκολη πρόσβαση στον αυτοκινητόδρομο και προς το κέντρο της πόλης της Λευκωσίας. Βρίσκεται σε κοντινή αποσταση  απο  το Mall of Cyprus IKEA, κοντά στο γενικό νοσοκομείο Λευκωσίας πολλά αλλα κατστήματα σολεία και άλλες υπηρεσίες. 
Ζωνη  Kα6 με συντελεστή δόμησης 90%, κάλυψη 60%, με δυνατότητα ανέγερσης 2 ορόφων σε μέγιστο ύψος 10μ.
Το ακίνητο μπορει να υπόκειται σε ΦΠΑ.
Contact Name: Nicosia Office (Business Advertiser)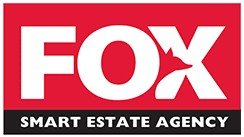 Visit Business Page