2 Bed Apartment In Nicosia Centre Nicosia Cyprus
This classified is no longer available.
Publish: 08 Sep 21, views: 9
Price: €195.000
| | |
| --- | --- |
| Bedroom(s) | 2 |
| Toilets | 2 |
| Listing ID: | A-111148 |
| Price | €195.000 |
Information from owner
Fully renovated apartment centrally located in Nicosia, near Lykavitos Police Station. Covered space 107sq.m plus 42 sqm uncovered veranda. The living room and dining room open up to the terrace with two large triple sliding balcony doors.

Kitchen: Open kitchen with island. Place for refrigerator, cooker, deodorizer and dishwasher.
Living-dining terrace: on the veranda there is a metal frame to accept either a pergola or an electric awning or shading with any other material.
Guest toilet with shower
Corridor: It has a large closet for a) storage space and b) space for washing machine and dryer.
Master Bedroom: Dimensions 3.70m x 3.90m.
Ensuite Shower: The master bedroom has its own shower.
Children's Bedroom: Dimensions 4.50m x 3.60 m
Bedroom Terrace: Both bedrooms open with large balcony doors to the covered terrace.
Side terrace: There is a covered terrace on the side of the apartment.
A completely new hydraulic installation has been done with pipe to pipe pipes and with new pipes from the central water supply meter located on the roof
A hot water cylinder has been installed that in winter will be heated automatically by heating
The apartment building provides shared central heating for all apartments. A new intubation has been made in compartment 31.
Oil consumption is divided according to the size of each apartment and is paid by the month during the months when the heating is on.
There are two separate air conditioners inside the false ceiling in the living room and dining / kitchen. In the bedrooms there are two wall air conditioners
An entirely new electrical installation has been made that includes lighting and socket circuits, internet and TV facilities
There is an intercom system installed to control the main entrance of an apartment building on the ground floor
All aluminum is with double thermal insulation glasses
Laminated parquet is installed in the living room, dining room / kitchen, hallway and bedrooms.
In the showers / toilet of strangers has been placed on the floor and on the walls large ceramic from the company Maouris Oikoset
It is constantly maintained and is very well cared for
The elevator has been renovated in recent years, maintained on a monthly basis.
Entrance doors to the apartment building are controlled by intercom and magnetic card
There are safety bars for entering and exiting the parking lot that are controlled by remote control
In the apartment building, the majority of the residents are owners

Διαμερισμα πληρως ανακαινισμενο σε κεντρικο σημειο της Λευκωσιας κοντα στην Αστυνομια Λυκαβητου. Καλυμενος χωρος 107τ.μ και 42 τ.μ ακαλυπτη βεραντα. Tο σαλόνι και η τραπεζαρία ανοίγουν προς την βεράντα με δυο μεγάλες τριπλές συρόμενές μπαλκονόπορτες.

Κουζίνα: Ανοικτή κουζίνα με νησίδα. Θέση για ψυγείο, cooker, αποσμητήρα και πλυντήριο πιάτων  .
Βεράντα σαλο-τραπεζαρίας: στην βεράντα υπάρχει μεταλλικός σκελετός για να δεχτεί είτε πέργκολα είτε ηλεκτροκίνητη τέντα είτε σκίαση με οποιοδήποτε άλλο υλικό.
Αποχωρητήριο ξένων με ντους
Διάδρομος: Διαθέτει μεγάλο ερμάρι για α) αποθηκευτικό χώρο και β) χώρο για πλυντήριο και στεγνωτήριο ρούχων .
Κυρίως Υπνοδωμάτιο: Διαστάσεων 3.70μ x 3.90 μ .
Ensuite Ντους: To κυρίως υπνοδωμάτιο έχει δικό του ντους.
Υπνοδωμάτιο Παιδιών: Διαστάσεων 4.50μ x 3.60 μ
Βεράντα Υπνοδωματίων: Kαι τα δυο υπνοδωμάτια ανοίγουν με μεγάλες μπαλκονόπορτες στην καλυμμένη βεράντα.
Βεράντα στο πλάι: Υπάρχει καλυμμένη βεράντα στο πλάι του διαμερίσματος.
Έχει γίνει εξ ολοκλήρου νέα υδραυλική εγκατάσταση με σωλήνες pipe to pipe και με νέες σωλήνες από τον κεντρικό μετρητή υδατοπρομήθειας που ευρίσκεται στην ταράτσα
Έχει εγκατασταθεί κύλινδρος ζεστού νερού που τον χειμώνα θα θερμαίνεται αυτόματα με την θέρμανση
Η πολυκατοικία παρέχει κοινή κεντρική θέρμανση για όλα τα διαμερίσματα . Στο διαμέρισμα 31 έχει γίνει καινούργια διασωλήνωση .
Η κατανάλωση πετρελαίου διαμοιράζεται ανάλογα με το μέγεθος εκάστου διαμερίσματος και πληρώνεται με τον μήνα τους μήνες που λειτουργεί η θέρμανση.
Υπάρχουν δύο χωστά κλιματιστικά σώματα μέσα στην ψευδοροφή στο σαλόνι και τραπεζαρία/ κουζίνα. Στα υπνοδωμάτια υπάρχουν δύο επιτοίχεια κλιματιστικά
Έχει γίνει εξ ολοκλήρου νέα ηλεκτρολογική εγκατάσταση που περιλαμβάνει κυκλώματα φωτισμού και πριζών, παροχές για internet και τηλεόραση
Υπάρχει εγκατεστημένο σύστημα θυροτηλεφώνου για έλεγχο κυρίας εισόδου πολυκατοικίας στο ισόγειο
Όλα τα αλουμίνια είναι με διπλά θερμομονωτικά γυαλιά
Στο σαλόνι, τραπεζαρία / κουζίνα διάδρομο και υπνοδωμάτια έχει τοποθετηθεί παρκέ Laminated
Στα ντους / αποχωρητήριο ξένων έχει τοποθετηθεί στο δάπεδο και στους τοίχους κεραμικό μεγάλων διαστάσεων από την εταιρεία Maouris Oikoset
Τυγχάνει συνεχής συντήρησης και είναι πολύ φροντισμένη
Ο ανελκυστήρας έχει ανακαινιστεί τα τελευταία χρόνια, συντηρείται επι μηνιαίας βάσης.
Πόρτες εισόδου στην πολυκατοικία ελέγχονται με θυροτηλέφωνο και με μαγνητική κάρτα
Υπάρχουν Μπάρες ασφαλείας για είσοδο και έξοδο από χώρο στάθμευσης που ελέγχονται με τηλεχειριστήριο
Στην πολυκατοικία η πλειοψηφία των ατόμων που διαμένουν στο κτίριο είναι ιδιοκτήτες 

Contact Name: Nicosia Office (Business Advertiser)
region: Nicosia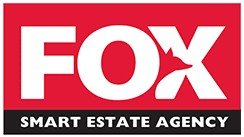 Visit Business Page
This classified is no longer available.