Shop with free rent for 6 months in Griva Digeni street, Nicosia
for rent in Nicosia, Strovolos — Agioi Omologites
Publish: 06 Jan 21, views: 36
Price: €600
| | |
| --- | --- |
| Listing ID: | 11643 |
| Price | €600 |
Information from owner
The shop has the flexibility to be turned into anything. Because it needs renovation (fix floor, paint, replace glasses, new toilet and kitchen), the owner gives free rent for 6 months to give the chance to rebuild the shop and start your business to cover your expenses. The owner allows to shape the interior in any way the tenant business wants. It has a store room and 3 uncovered parking spots. Also besides its display area there is space outside of the shop to set it up in a way the benefits you ( e.g. tables and chairs). Highly recommended to be turned into a bar, cafe, snack, bakery shop. Its location is a ''magnet'' because it is placed on a main street, daily busy road and many pedestrians around capturing its attention.
Το κατάστημα έχει την ευελιξία να μετατραπεί σε οτιδήποτε. Επειδή χρειάζεται ανακαίνιση (επισκευή δαπέδου, βαφή, αντικατάσταση γυαλιών, νέα τουαλέτα και κουζίνα), ο ιδιοκτήτης δίνει δωρεάν ενοίκιο για 6 μήνες για να δώσει την ευκαιρία να ξαναχτιστεί το κατάστημα και να ξεκινήσετε την επιχείρησή σας για να καλύψετε τα έξοδά σας. Ο ιδιοκτήτης επιτρέπει τη διαμόρφωση του εσωτερικού χώρου με οποιονδήποτε τρόπο επιθυμεί ο/η επιχείρητίας ένοικος. Διαθέτει αποθήκη και 3 ακάλυπτες θέσεις στάθμευσης. Εκτός από την βιτρίνα, υπάρχει χώρος έξω από το κατάστημα για να το ρυθμίσετε με τον τρόπο που σας ωφελεί (π.χ. τραπέζια και καρέκλες). Συνιστάται να μετατραπεί σε μπαρ, καφετέρια, σνακ, φούρνος. Η θέση του είναι ''μαγνητικό πεδίο'', επειδή είναι τοποθετημένο σε κεντρικό δρόμο, πολυσύχναστο καθημερίνα και υπάρχουν αρκετοί πεζοί που τραβά την προσοχή τους.
Contact Name: Mesitis Real Estate Agents Ltd (Επιχείρηση)
region: Nicosia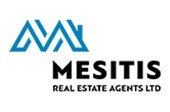 Visit Business Page