Shop In Nicosia Centre Nicosia Cyprus
This classified is no longer available.
Publish: 25 Nov 21, views: 92
Price: €3.000
| | |
| --- | --- |
| Listing ID: | SR-114771 |
| Price | €3.000 |
Information from owner
These are five shops in a row, located in a very busy street,at Nicosia centre. The total size of these ground floor shops are 160 sqm.The shops have got a kitchen and 3 toilets,as well. The kitchen and the toilets are not included in the area of the 160 sqm. They are over and above.All five shops have also got an upper floor within, thus adding to their advantages. These areas are over and above the 160 sqm,as well.The location is perfect,the price for all the shops is reasonable, thus offering a good opportunity for the development of any kind of business. The place could be converted into a catering service spot (dining/drinking), a clothing store or any government or banking office.Kindly,contact me for a viewing appointment!Ειναι πεντε καταστηματα στη σειρα, σε ενα πολυσυχναστο δρομο, στο κεντρο της Λευκωσιας. Το συνολικο εμβαδον των καταστηματων (βρισκονται ολα στο ισογειο) ειναι 160 τμ. Τα καταστηματα διαθετουν μια κουζινα και 3 τουαλετες και ειναι επιπλεον του εμβαδου των 160 τμ.Και τα πεντε καταστηματα διαθετουν πανω οροφο, ενισχυοντας περαιτερω τα πλεονεκτηματα. Οι οροφοι αυτοι δεν περιλαμβανονται στο ολικο εμβαδον των 160 τμ,ειναι επιπλεον.Η τοποθεσια ειναι τελεια, η τιμη για ολα τα καταστηματα ειναι λογικη κι ετσι ειναι μια καλη ευκαιρια για αναπτυξη μιας οποιασδηποτε επιχειρησης. Το μερος μπορει να μετατραπει σε υπηρεσια εστιασης(φαγητου/ποτου), καταστημα ενδυσης, κυβερνητικο η τραπεζικο γραφειο.Παρακαλω,οπως επικοινωνησετε μαζι μου για ραντεβου ξεναγησης!
Contact Name: Nicosia Office (Business Advertiser)
region: Nicosia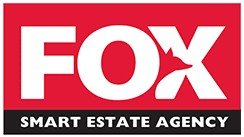 Visit Business Page
This classified is no longer available.
RELATED CLASSIFIEDS FROM THIS OWNER