Plot In Strovolos Nicosia Cyprus
for sale in Nicosia, Strovolos
Publish: 08 Sep 21, views: 23
Price: €190.000
| | |
| --- | --- |
| Size (m²) | 493 sqm |
| Listing ID: | P-112689 |
| Price | €190.000 |
Information from owner
Corner residential plot in Agios Vasilios Quarter in Strovolos Municipality in Nicosia District.
 
The wider area is made up of both residential and commercial buildings, which provide a rich variety of services to its residents. Due to its proximity to Strovolos Avenue, access to the center of Nicosia and to the southern areas of Nicosia is excellent.
 
The property has a regular shape and smooth surface. It abuts public roads along its eastern and northern boundary with a total frontage of 40 meters (approx.).The large frontage of the property is considered as an advantage.
 
Within the plot there are ground floor buildings with total area of 200sqm which are considered obsolete due to its age. The high building density (100%) of the plot allows the construction of a block of flats up to three floors and is an ideal plot for a property developer to purchase.
It is noted that the property is occupied.Legal  actions have been taken in order to release the asset.
It is considered as an excellent choice for a land developer or an individual.
 

Γωνιακό οικόπεδο στην περιοχή του Αγίου Βασιλείου στο Δήμο Στρόβολου στην επαρχία Λευκωσίας.
 
Η ευρύτερη περιοχή αποτελείται τόσο από οικιστικά όσο και από εμπορικά κτίρια, τα οποία παρέχουν μια πλούσια ποικιλία υπηρεσιών στους κατοίκους της. Λόγω της εγγύτητάς του στη λεωφόρο Στρόβολος, η πρόσβαση στο κέντρο της Λευκωσίας και στις νότιες περιοχές της Λευκωσίας είναι εξαιρετική.
Το ακίνητο έχει κανονικό σχήμα και λεία επιφάνεια. Ακολουθεί δημόσιους δρόμους κατά μήκος του ανατολικού και του βόρειου ορίου του με συνολική πρόσοψη 40 μέτρων (περίπου). Η μεγάλη πρόσοψη του ακινήτου θεωρείται πλεονέκτημα.
 
Μέσα στο οικόπεδο υπάρχουν ισόγεια κτίρια συνολικής επιφάνειας 200τμ τα οποία θεωρούνται παρωχημένα λόγω της ηλικίας τους. Η υψηλή πυκνότητα κτιρίου (100%) του οικοπέδου επιτρέπει την κατασκευή πολυκατοικίας έως και τριών ορόφων και είναι ένα ιδανικό οικόπεδο για αγορά για κατασκευαστές ακινήτων.
Σημειώνεται ότι η ιδιοκτησία είναι κατηλημμένη. Έχουν ληφθεί νομικές ενέργειες για την απελευθέρωση του ακινήτου..
Θεωρείται μια εξαιρετική επιλογή για οργανισμό ανάπτυξης  γης ή και για ιδιώτη.


Contact Name: Nicosia Office (Business Advertiser)
region: Nicosia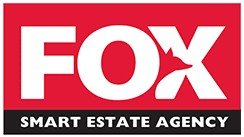 Visit Business Page