Plot In Latsia Nicosia Cyprus
Publish: 08 Sep 21, views: 10
Price: €395.000
| | |
| --- | --- |
| Size (m²) | 593 sqm |
| Listing ID: | P-108668 |
| Price | €395.000 |
Information from owner
This asset is a plot in the Agios Georgios area of Latsia. It is located northwest of Latsia police station .
The plot  has an area of 593sqm, a square shape and benefits from a road frontage of 20m.
The  area comprises of commercial and residential developments.
The plot is located  near to the Nicosia General Hospital and close the motorway, Limassol Avenue.
The area enjoys easy access towards Nicosia city centre and all of the main municipalities of the city and enjoys easy accessibility  to the motorway and to Nicosia superstores such Mall of Cyprus IKEA, LEROY, SUPER HOME, many supermarkets, schools, commercial shops, cafes and restaurants and many other amenities and services
The asset is covered by all utility services (water, electricity and telecommunication).
The plot falls within commercial planning zone Εβ4 with 140% building density, 50% coverage, 4 floors and a maximum height of 17m.
Property might be subject to VAT.
Οικόπεδο στην περιοχή Άγιος Γεώργιος Λατσιών. Το οικόπεδο είναι 593τμ. περίπου. Έχει ορθογώνιο σχήμα με πρόσοψη σε δρόμο 20μ. περίπου. Βρίσκεται κοντά στο Γενικο Νοσοκομείο Λευκωσίας και πολύ κοντά στον αυτοκινητόδρομο, Λεωφόρος Λεμεσού. Στην γύρω περιοχή περιλαμβάνονται και εμπορικες οικοδομές. Οικόπεδο με εύκολη πρόσβαση σε όλους τους κύριους δήμους της πόλης, εύκολη πρόσβαση στον αυτοκινητόδρομο και στα μεγάλα πολυκαταστήματα - superstores της Λευκωσίας, όπως το Mall of Cyprus IKEA, LEROY, SUPER HOME κοντά πολλές υπεραγορές,σχολεία, καφετέριες καταστήματα και άλλες υπηρεσίες κοντά στο γενικό νοσοκομείο Λευκωσίας και το κέντρο της πόλης. Το ακίνητο καλύπτεται από όλες τις βασικές υπηρεσίες (ηλεκτρισμός, νερό και τηλεπικοινωνίες). Το ακίνητο εμπίπτει στη ζώνη σχεδιασμού κατοικιών Εβ4 με 140% συντελεστή δόμησης, κάλυψη 50%, με δυνατότητα ανέγερσης 4 ορόφων. Το ακίνητο μπορεί υπόκειται σε ΦΠΑ.
Contact Name: Nicosia Office (Business Advertiser)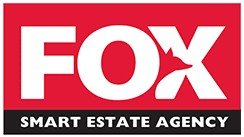 Visit Business Page