/
/
FOX Smart Estate Agency Nicosia properties
Business Info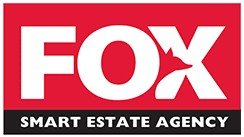 Name: FOX Smart Estate Agency Nicosia properties
Ref. No: R.N. 488, L.N. 344/E
Address

6, Georgiou Davari Street, 2024, Strovolos, Nicosia, Cyprus

T: (+357) 22873380

FOX is one of the largest service-providing organisations in the property sector in Cyprus with 7 branches and more than 65 staff.

FOX offers estate agency services, property and common expenses management, advice on property investments and fund management services.
FOX Smart Estate Agency Nicosia properties
(2168 classifieds)